×
This website uses cookies. By using the site you are agreeing to our Privacy Policy.
PDA Global Conference for Pharmaceutical Microbiology
---
Dates: 15 Oct 2018 - 16 Oct 2018 (09:00 - 16:00)
Booth No.: 107
Website
Location: Bethesda North Marriott Hotel, Bethesda, MD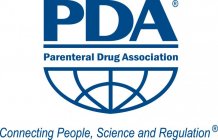 ---
The Association of Parenteral Drugs (PDA) brings together scientists and professionals from around the world in the areas of development, manufacturing, quality control and drug regulation.
The 13th PDA Global Conference on Pharmaceutical Microbiology will be held on October 15 and 16 in Bethesda, MD; and it will have joint sessions with the European chapter conference.
The conference will focus on microbiological control in the processes of manufacturing, risk control and updates in North American and European regulatory frameworks.